Get ready to save those milk jugs because you're going to need them!
So a dear friend of mine gave me a AWESOME idea make your own laundry soap! I said NO really?? She said yes and you can use it for other things as well. By the way her name is Jennifer.  She said this will last her at least 4-5 months tops. Mind you this is a family of three so if you are a family of six may last you around 3 months! So to start off here is what you will need!
1/2 bar of fels naptha soap grated
1/2 cup super washing soda
1/2 cup of borax
5 gallons hot water
1 five gallon bucket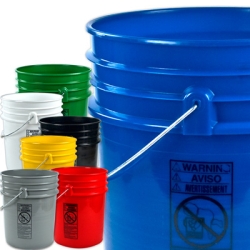 1 funnel
essential oil (Optional)
After you have gathered up all your items which can all be purchased at your local Walmart laundry isle  for about $20.00 or less!
Grate the 1/2 bar of fels naptha soap . Heat the water until ALMOST boiling. Add your grated fels naptha soap and put it in a sauce pan filled about half way with water, stirring and melting the soap. Next in a 5 gal bucket mix 1/2 cup super washing soda and 1/2 cup of borax in bucket full of hot water, add the melted fels naptha. stir the ingredients together, and pour into individual gallons. to scent add 16 drops of your favorite essential oil per gallon for a smell of freshness.
How simple is that!! I can't believe it either! So after you make this soap and have months supply compared to you local brand that cost $19.99 for a large bottle of laundry soap. How does it compare? Well you get your moneys worth that's for sure, It last longer, It is cheaper, and you can scent it to any smell you like and best of all your clothes get cleaned.
So if you plan to do this Please let us know how it turns out would love the feedback!
*Note* Use 1/2 cup to 1 cup per load depending on load size and personal preference.
Thank you Jennifer for the wonderful tip!