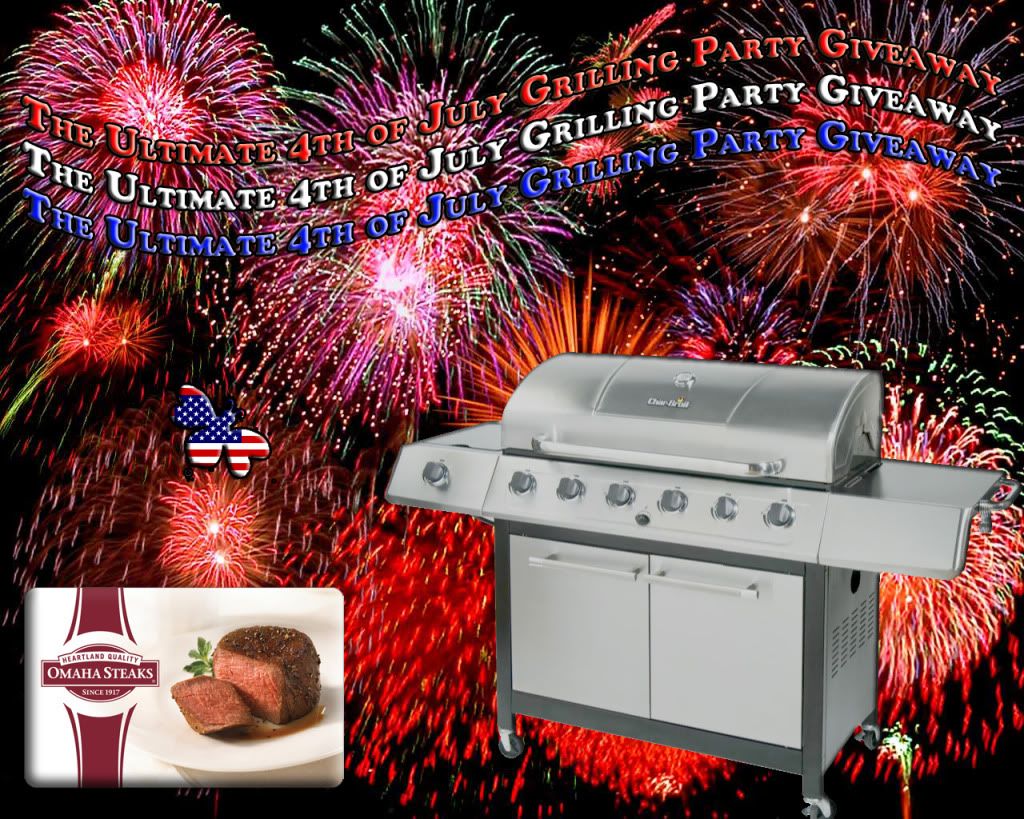 Looking for 50 Family Friendly Bloggers to bring this giveaway to our fans. Payments can be made by PayPal or Amazon gift codes. Giveaway will run Jun 1st – Jun 22nd just to be sure that the Char Broil K6B 6-Burner 65,000 BTU Gas Grill, with Sideburner and a $75 Omaha Steaks Gift Card will be there in time for the 4th of July!
Sign ups will end May 28, 2012. All payments must be received by the closing date or you will be removed. After The sign up form closes  I will send out an email with the blog post & Rafflecopter code so that way all you have to do is copy and paste and post no hassle for you! This giveaway will open at June 1st at 12:01 am EST to June 22nd 11:59 EST and is only available to US residents only. Winner will be chosen on June 23rd
Cost is $10.00 for 2 links Which these are Twitter and Facebook and $2 for one additional link!
Please send money to mumblebee@mumblebeeinc.com if paying Via PayPal and please select it as a "GIFT" So they wont TAX it.
Thank you
If you would like to participate in this even please go to the form to sign up.
The Ultimate 4th Grilling Party Giveaway- Blogger Signups  Form
After filling out the form please join the Facebook group as well so you can be updated at all times.
https://www.facebook.com/groups/278383855563479/
Also Please spread the word there will be a $25.00 Prize in Via PayPal Cash for one person who refers the most to sign up for the event and will get paid once it goes live.
Happy blogging everyone!
After you are all set and did all the requirements please copy the code down below. This is the button for you to paste and post on your blog or website!
Copyright secured by Digiprove © 2012