Living Well with Montel™ Pro Plus 6-IN-1 Cooker Fall Giveaway! ($200 RV) @lwwmontel

Deliciously Savvy is hosting a giveaway in which 1 lucky winner will receive a Living Well with Montel™ Pro Plus 6-IN-1 Cooker valued at $200! This is perfect for fall stews and soups as well delicious hearty winter meals and well…..pretty much anytime! Dinner is ready when you get home and your family is eating healthy and delicious slow cooked meals at the touch of a button. Enter Today & Good Luck!

Sponsored By:

PLUS a Big Thank You To All Of The Fabulous Blogs Helping To Promote This Giveaway!

~~~~~~~~~~~~~~~
The Details:
1 Lucky Winner Will Receive a Living Well With Montel 6-In-1 Cooker Valued at $200!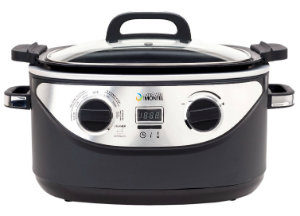 $200 TRV
~~~~~~~~~~~~~~~~
And Now To The Giveaway!
Giveaway Dates: Giveaway Dates: 09/26/2017 9PM EST until 10/26/2017 11:59PM EST.

Entrants must be 18 years old to enter and giveaway is open to United States residents Only.
Good Luck! Enter Below

Also we all "love it if you like us" on Facebook!
By Supporting Our Blogs Via Social Media You Are Helping Us To Provide Fabulous Prizes For Amazing Future Giveaways! Good Luck & Thank You!