This is great for the beginner gardener or the pro's the young and the old.
Yay! It's a Giveaway! One (1) lucky reader will receive a one month subscription to My Garden Box! My Garden box is a monthly subscription service for gardening enthusiast created by 4th generation nursery growers. They package their love for plants into every box. Each My Garden Box is designed as if the creators were receiving it too. My Garden Box makes a wonderful gift for a loved one or for yourself! They offer month-to-month and prepaid plans for up to one year.
What to expect from My Garden Box. Inside of your My Garden Box you will find LIVE PLANTS, cool containers, growth media and instructions, and unique accents. Even if you don't have a green thumb (yet), when you receive seasonally appropriate components properly portioned, simple garden care tips, and the visual illustrations of the techniques you will need to complete the project, My Garden Box will make it easy for you to experience growing success! It's just the right amount of DIY for any gardening enthusiast.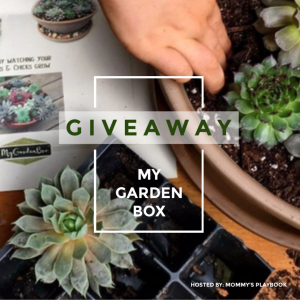 ENTER TO WIN!
a One (1) Month Subscription to My Garden Box
This giveaway is open residents 18 years and older that reside within the United States.
The giveaway ends on 5/11/2019 at 11:59 pm EST.
Be sure to come back daily for more chances to win. [Read more…]