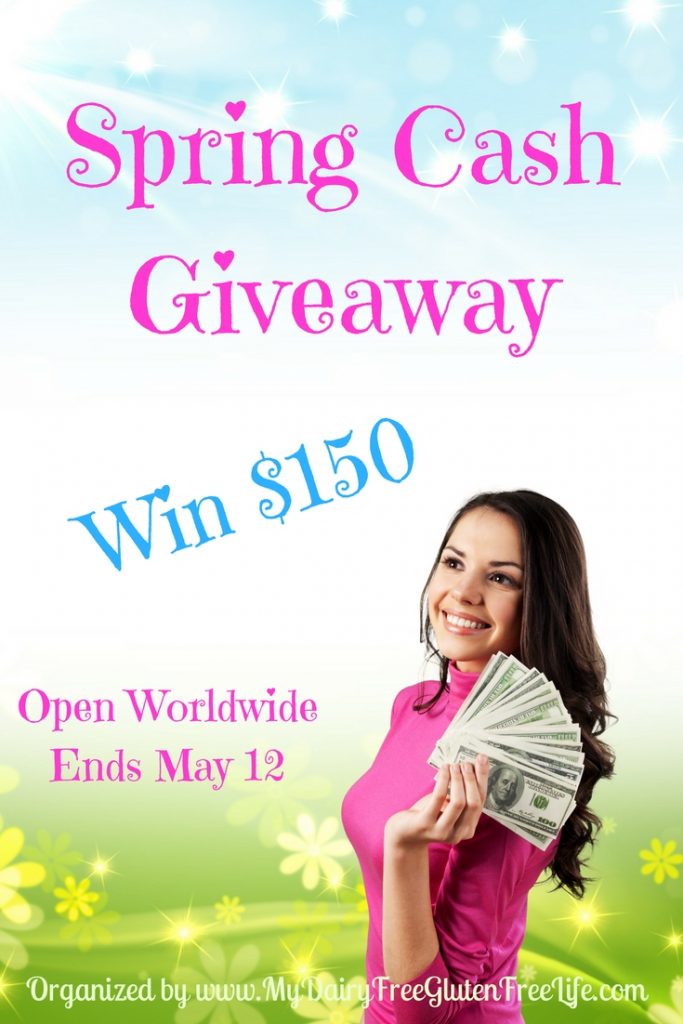 $150 Spring Cash Giveaway
I am so happy springtime is here! I don't know about you but I am so tired of snow. We are celebrating springtime by giving away Spring Cash! The winner will have their choice of PayPal Cash or an Amazon Gift Card. A great group of great bloggers are joining in this celebration of springtime! What is your favorite thing about Spring?
About the Giveaway:
This Cash Giveaway is a Blogger Sponsored Event which means the bloggers – who you will find on the Rafflecopter for entry options – have donated money to help pay for this prize! One lucky reader will win their choice of a $150 Amazon Gift Card or Code OR PayPal Cash for $150!
This giveaway is open World-wide and ends May 12 , 2017 at 11:59 PM EST.
Enter on the Rafflecopter below: [Read more…]