Enter for your chance to win (1) Blankie Tail
*** 2 Winners! ***
Runs 10/31/2017 – 11/14/2017
Open to United States residents, Must be 18+ to enter.
Which blankie tail would you prefer if you won?
Climb into the COZINESS of Blankie Tails®: proud creator of the Award-Winning and Original Mermaid Blankets™ and Shark Blankets™ loved by children & adults alike! With an array of MERMAZING colors and JAWSOME styles, Blankie Tails blankets have provided hours of fun to families everywhere and make a FIN-TASTIC gift! #thesnuggleiseal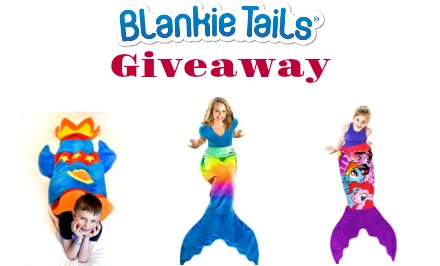 Blankie Tails are the perfect gift for anyone! They are super cozy, warm and fun. With sizes ranging from toddler to adult, you are sure to find the perfect Blankie Tail. Check out the newest tail featuring a My Little Pony design. Head over to MamatheFox to read more about why Blankie Tails are the best option.